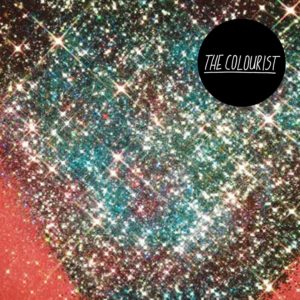 The day has finally come: the first Colourist album is here.
Fresh and more polished than their Lido EP, their first full length album is sonically poignant – a return to the hard rocking days of the 70s & 80s without Gen X & Y's natural cynicism, in fact, quite the opposite. Adam Castilla (guitar & lead vocals) sets up exquisite melodies – his soft voice a perfect foil for the brightness & optimism of Maya Tuttle's (drums & vocals) harmonizing (especially on softer tracks such as Stray Away). Kollin Johannsen & Justin Wagner do nothing more than hold the entire band together, wrapping songs in the tightest, most exquisite packaging possible.
While many of the tunes have been released on previous singles, they are certainly not overplayed or tired, they coyly intersperse themselves like old lovers at a strangers party: "Oh my, good to see you again Yes Yes, how've you been? I've missed you.". Wishing Wells, Little Games, We Won't Go Home, Yes Yes… these are the international stars, each one well worth the price of admission.
The poppiest of tracks are those we already know but they don't tell the whole story. The album finally paints us a complete picture: The Colourist is objectively not a one-hit-wonder.  This is the well thought out beginnings of a band your kids will talk about – an extrapolation of the finest rock traditions – Maya crushing it like early Stewart Copeland will soon evolve into "future rock star crushing it like Maya".
If you don't believe me check the band out live:
March 24th: Boston, MA
March 25th: Brooklyn, NY
March 26th: New York, NY
March 28th: Providence, RI
March 30th: Detroit, MI
—- omitted midwestern dates —-
April 7th: Colorado Springs, CO
April 8th: Denver, CO
April 9th: Salt Lake City, UT
April 11th: Seattle, WA
April 12th: Portland, OR
April 14th: Sacramento, CA
April 15th: Bottom of the Hill, San Francisco, CA (AKA: PaisleyTunes West's backyard)
Get out there…  see the future of rock.